Stay safe while you booze away during your holiday in Bali
Written by Nadira Bashir
Bali Island offers a wide range of nightlife experiences for visitors of all type. From low-key bars with affordable booze getting you unwind and make new friends to more upscale bars and pubs that entice you with delicious cocktails, imported beers, fanciful food and top-notch entertainment or simply purchasing beers or local booze and drinking away by the beach from your holiday accommodation in Bali, there's always something for everyone.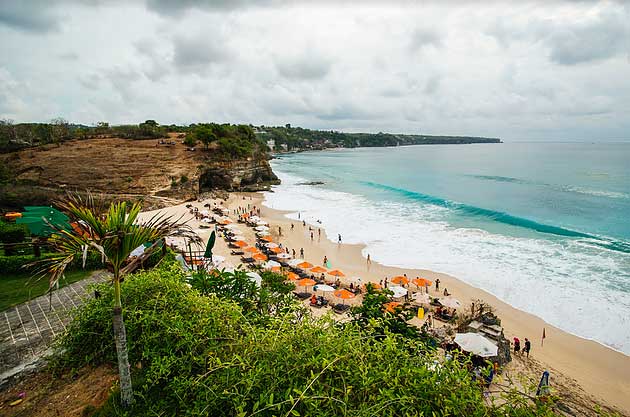 Photo credit: Rusdi Sanad
One of the major joys for international visitors having a holiday in Bali is experiencing staying in beautiful Bali Villas such as Villa Capung Bali and experimenting local food and drinks. Alcohol is legal throughout Indonesia but the government tries to discourage consumption by applying high taxes. However after the additional incurred tax, you may still find it cheap to splurge and enjoy booze in Bali.
With the high demand of drinks in Bali, it is no doubt that the competition becomes fierce between the drinking establishments so it is possible to find good deals on beers and cocktails. Purchasing two for the price of one drink is common in Bali.
Bali Beers
There are a couple of local beers available in Bali. Bintang is the best selling beer in Indonesia. Heineken drinkers are almost certain to enjoy a cool Bintang. There are two versions of Bintang with the other being Bintang Zero which has less than 1% alcoholic percentage. The other cheap and famous local beer would be Bali Hai. Brewed in Jakarta instead of Bali, this beer has been described as a bland beer, an easy consumption during a hot day. Other local beers include Ankeer and Storm Beer.

Photo credit: Rusdi Sanad
Booze To Avoid
Arak (Arrack) is a distilled alcoholic drink that is largely unregulated in Bali and should be consumed at your own risk. This Balinese liquor derives from the palm tree and has been described as strong, foul and great for a night out but also deadly. There have been concerns about this spirit because of cases of methanol-tainted arrack. The Australian Medical Association expressed concerns over the number of methanol-related poisonings in Indonesia. However, aside from the deadly Arak, there are number of safe and friendly drinks to have a great night out or talk to your friendly staff in your Bali accommodation that you're staying for local tips and tricks.
Bottoms up and party away in Bali
Holiday in Bali can be fun without getting into trouble at some of Bali's famous bars and pubs. Every night of the week visitors hit Bali's many pubs, clubs and beach club bars. Some of the must visit bars include The Bamboo Bar located in Sanur Beach which is an entire work of art designed by a Balinese architect completely built from Bamboo. Here you can relax, sip on your cocktails on a comfortable swinging seat. Since the bar is on the beach you can laze on the sun loungers if you are seeking for a fresh air.
If you're an edgy partygoer, sunset at Rock Bar Bali literally gets you dance away by the cliff overseeing the beautiful Jimbaran Beach. Karma Beach Bali is where you get to experience a gorgeous private beach setting enjoying your drinks under a shaded hut. And if you are more of a drinker in larger crowds, Single Fin is a chill-out spot that overlooks one of Bali's most famous surf spots. This surfer's bar will sure to get your party started with upbeat music, new friends and great cocktails.
If you'd prefer a quieter stay-in night with your group of friends during your holiday in Bali, Villa Capung Bali offers a peaceful kind of in-house party experience that is not only safe but with stunning, seductive sea views from your own living & dining area, and not to mention private facilities for in-house guests only.