5 Things to Note Before Your Stay in Bali Villas & Family Holiday Adventure
Written by Nadira Bashir
Bali has been crowned the world's favourite destination attracting more than 250,000 international tourists each month. With its white and black sand beaches, emerald rice terraces, some of the world's top holiday villa, scenic volcanoes and the golden beaches in the south, it is no wonder many families decide to take on an adventure and escape to Bali.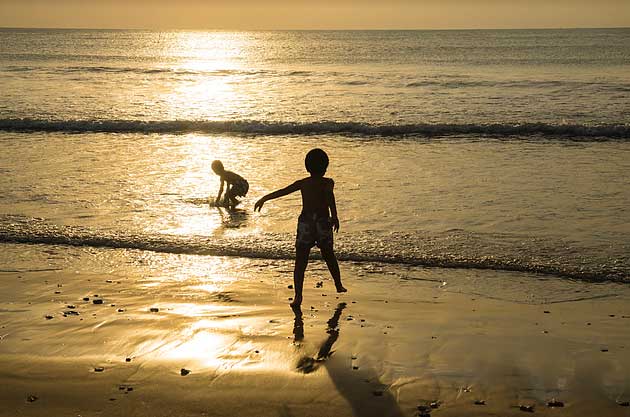 Photo credit: Rusdi Sanad
The Balinese are very welcoming of kids, and there are plenty of things the entire family can experience and be exposed to Bali's exotic culture and food. However there is plenty of western style food for fussier palates.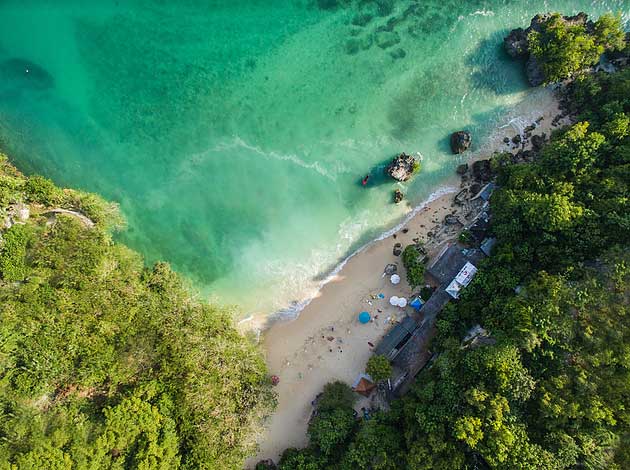 Photo credit: Rusdi Sanad
Here are a list of travel tips to help you and the family be prepared before your trip and stay in one of Bali Villas:
1) Bali Weather
Bali has two seasons - wet and dry. The dry season runs April – September and is the best time to visit Bali weather wise. The wet season is October – March. In the wet season, there is generally a huge downpour most days. As for humidity, if you've been to or flying in from Queensland or Darwin (Australia) summer would not be all that different. If your kids sleep better with the air-conditioning, ensure your Bali villa or resort has one.
2) What to pack for Bali
It is always easy to say 'pack light', but we all know that it is quite impossible to do so with kids and their safety necessities. Fortunately in Bali, parents will be at ease when packing as there are many baby and toddler equipment for hire as little as a few dollars a day. Better yet ask your friendly Bali villa staff for assistance.
However do pack light breathable clothes for your little ones. Work on a two to three outfits a day. If you are heading out to a restaurant, a simple throw over type dress or top works well. Bali's upmarket restaurant is still pretty casual. As for swimsuits, your kids and you would work best on two swim wears, meaning you will always have a dry one on the go.
Packing sunscreen and insect repellant is a must. Do pack SPF 30+ or 50+. Bali sun is amazing however it goes strong up until the late evening. Speaking of bites, the repellant will come in handy in Bali's tropical climate.
3) Bali Belly Strike
Perhaps it is wise to avoid street food altogether if this will be your first adventure to Bali with your family. It is always better to get your breakfast and lunch fix in your Bali villa that you are staying even if it cost you few extra dollars however most Bali Villas include breakfast in their rates. The Balinese are very helpful people, if you ask for baby food (puree, extra soft, well cooked) they will happily and genuinely oblige. However if you insist having your meals outside, and if anything were to happen, avoid taking chances and ensure there's over the counter drugs for you and your kids that will help ease the Bali Belly strike that is usually caused by bacteria found in local food, drinking water or an increased intake on exotic food. A local herbal drug "Tolak Angin" is available at most convenience store in Bali too if you forgotten to bring your own medicine.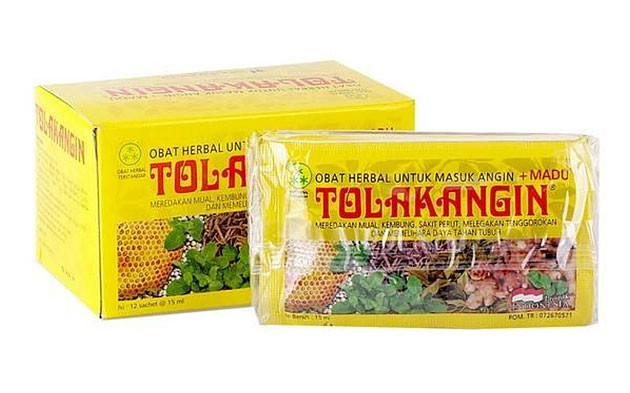 4) Bali Adventure
What you and your family want from a holiday can be very different from other families. However, many have sworn nothing beats being in Uluwatu for an ideal family retreat and commute to Seminyak if needed to go café hunting and shopping. Even at busy times, there is plenty of holiday villas for everyone and plenty to do in Bali for families at any time of the year. One of the common things to witness is the 'Kecak Dance' and highly recommended for an experience that your family and you can cherish. The 'Kecak Dance' is based on traditional Balinese ritual based on the famous epic Hindu story of the Ramayana. Buses usually bring tourists from the resorts of Bali down to the southern tip of the island. Best time to catch the show is during sunset. There are other fun and exciting things to do with your kids and at the same time not going to bore off the adults. Having to avoid organising babysitter and getting the kids entertained is indeed a chore. Rest assured there are places like , Seawalker Tour Sanur, , and to name a few will get your kids excited and you will love it just as much. Whatever your preferred Bali adventures are, it is a great island that really makes for a top family holiday. Price may have a lot to do with Bali's popularity and hence why many tourists will always keep coming to Bali. The food and drinks are cheap and the picturesque scenery will tick your box for a perfect family retreat. After all, there's nothing quite like Bali's photogenic magical shots.
5) Respecting and appreciating the Bali Culture
Many have also praised Bali Island for it's peaceful and spiritual atmosphere that is easy to stumble upon as the delicate offerings placed on pavements each morning. Festivals, rituals and ancient culture are inseparable from Bali. Kuta, mentioned by many isn't really the real Bali simply because it is more of a touristy spot aimed to cater to the western's lifestyle with a forceful blend of Balinese culture. Nonetheless, there are thousands of temples that reside everywhere from hotels and resorts. You'll be sure to stumble upon ceremonies and sacred offerings and everyone takes part from little children through to grandparents and all dressed neatly and tidy for the temple. A real good tip to witness temples is that you and your children must dress appropriately. No sleeveless, shorts or skirts. It is required to wear a sarong and a sash (depending on the temple you visit) if you plan to visit the beautiful temples in Bali. If you forget to pack one or you simply don't own any, you can always hire or buy them relatively cheaply. The sarongs will be used for both men and women, boys and girls to cover their legs and if sash is required, it is usually worn around the waist.
When in Bali, you'll be able to witness how genuine the Balinese people are. They'd go the extra mile for you and your family. They are lowly paid and yet extremely generous and hospitable. Most international visitors appreciate the kind gesture by tipping them. It is always good to tip them but if you don't feel like giving they too won't expect or demand for a tip.
Note, don't be surprised to find you and your family returning again and again to Bali. Some international visitors go for a Bali Holiday with their families annually. Bali is definitely magical and surreal.